If you're looking for some tools to help you integrate social networking into your online store, then you have to check out these social media Bigcommerce apps.   We've found Bigcommerce apps to help you add social sharing buttons to your website, enable your customers to login to your store with their existing social media profiles, display shoppable Instagram galleries on your site, automatically publish posts on social networks about your products, and more.
One Click Social Login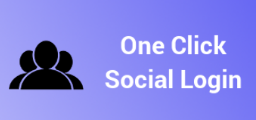 One Click Social Login lets your customers login to website with their existing usernames and passwords for social networks like LinkedIn, Facebook, Instagram, Google+, Twitter, and Meetup.com. This social media Bigcommerce app is very simple to install, and it can help you increase your sales by making it easier for people purchase items from your store.
Social Sharing Buttons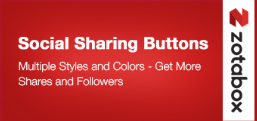 This Bigcommerce app lets you add buttons to your store's site that people can use to share pages of your website with friends and followers on social networks like Facebook, Instagram, Pinterest, Google+, and Twitter.  Social Sharing Buttons lets you customize the color and position of your buttons, and it comes with asynchronous loading, a responsive design, and more.
Social Boost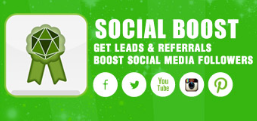 This Bigcommerce app lets you create campaigns that require people to share or like your account, messages, or offers on social media for a chance to win points, vouchers, and more.  Social Boost is compatible with mobile devices like smartphones and tablets, and it can be used to increase your followers on Twitter, YouTube, Facebook, and Pinterest.