If you want people to be able to send you recurring payments, then you have to check out these Shopify apps. All of these Shopify apps are designed for recurring billing, and they offer great features like support for donations, physical products, and digital items,  inventory forecasting, email notifications, easy design customization, and more.
Paywhirl Recurring Payments, Billing and Subscriptions
This Shopify app allows your customers to easily create and manage subscription payments, and it comes with lots of great features, including one-click payments, support for weekly, monthly, and annual payments, group billing, mobile-friendly payment widgets and forms, and more.
Bold Subscriptions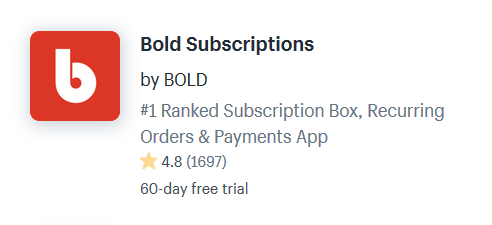 Bold Subscriptions comes with support for lots of various types of recurring paymnets, including gift subscriptions, convertible subscriptions, build-a-box, payment plans, and prepaid subscriptions, and it allows your customers to pause, skip, edit, and manage their upcoming orders. Plus, this Shopify app has support for dynamic discounting, it allows you to create coupon codes for subscriber promotions, it comes with detailed analytics, and it offers automated projections to help you forecast revenue and inventory.
Subscriptions by ReCharge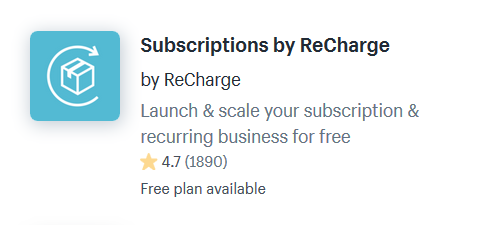 Subscriptions by ReCharge is perfect for selling recurring orders, and it includes a customer portal your customers can use to manage their own subscriptions. Plus, this Shopify app has a responsive design, making it compatible with mobile devices like smartphones and tablets, and it comes with enhanced analytics to help you understand average order values,  churn rates, and lifetime values.