If you're looking for some fun and simple ways to offer promo codes and discounts to your online store's customers, then you have to see these coupon Shopify apps. We've found a Shopify plugin that will enable people to apply discounts in their carts and another that lets them spin a virtual wheel — and subscribe to your mailing list — to get a coupon code. We've also discovered some Shopify apps that will allow you to generate promo codes in bulk, create promotions to share on a popular coupon and rebate marketplace, and add a popup to your ecommerce website that will provide shoppers with a discount code.
Nitro Live Coupon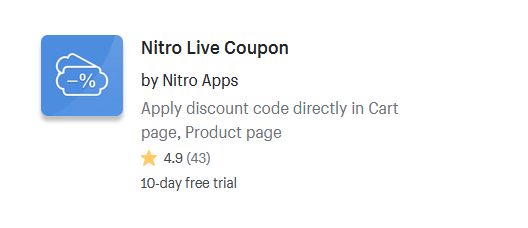 This Shopify app allows your customers to apply discount codes in their carts instead of having to go to the checkout page, and it offers support for multiple and variable discount types. Plus, Nitro Live Coupon is very lightweight, so it won't slow down your online store, it's easy to install and configure, and it allows you to add the discount code field to any page of your ecommerce website.
Bulk Discount Code Generator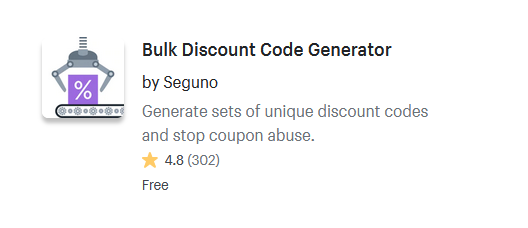 If you want to create lots of promo codes at once, then you have to try Bulk Discount Code Generator. This Shopify plugins allows you to generate coupon codes in bulk which you can then export and import into your marketing platforms for distribution.
RebateKey: Coupons & Rebates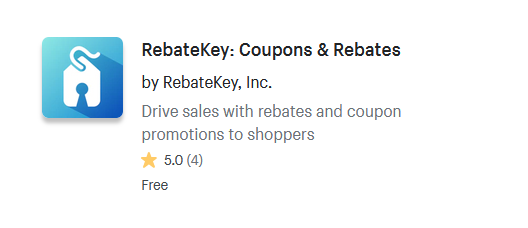 This Shopify app will enable your products to reach a new audience by allowing you to create coupons and rebate campaigns that you can share on RebateKey, an online coupon and rebate marketplace. RebateKey features a dashboard you can use to edit coupons, track claims and sales, schedule campaigns, and pause and resume offers.
Wheelify — Bulk Discount Spin Wheel Popup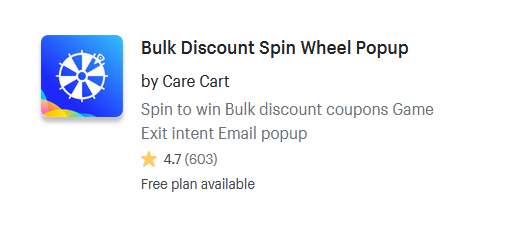 Wheelify will display a wheel on your store's website that people can virtually spin to get a coupon code in exchange for subscribing to your newsletter, and it has a responsive design, so it's compatible with mobile devices like tablets and smartphones. This Shopify app comes with multiple templates for you to choose from, but it also allows you to customize the appearance of the wheel to match your business's branding. Plus, after someone spins the wheel, Wheelify will display a countdown timer on your site to let them know the amount of time they have left to redeem their coupon code.
Coupon X: Discount Code, Discount Pop Up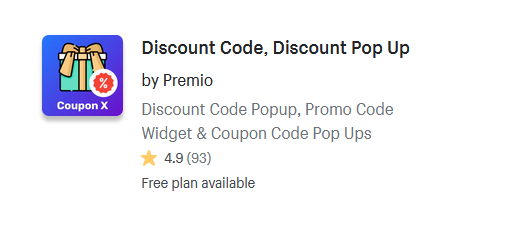 This Shopify app comes with a user-friendly builder to help you create coupon popups for your ecommerce website, making it a great way to share discount codes. Coupon X also gives you the ability to have people subscribe to your mailing list in exchange for promo codes, and it comes with three different types of popups for you to choose from. Plus, this Shopify plugin is mobile-friendly, it allows you to control when and where you want popups to appear on store's website, and it even gives you the option of only displaying coupon popups on specific days and during certain hours.