If you're looking for a simple, affordable, and hassle-free way to have your own online store, then you have to check out these dropshipping Shopify apps. These Shopify plugins allow you to work with third parties who will fulfill and ship merchandise directly to customers who have placed orders via your website, and some of the third parties allow you to customize items, such as tshirts and mugs, with your own designs, while others enable you to sell existing merchandise, including coffee and grooming products, that have been branded with your company's logo.
Printrove ‑ Print & Dropship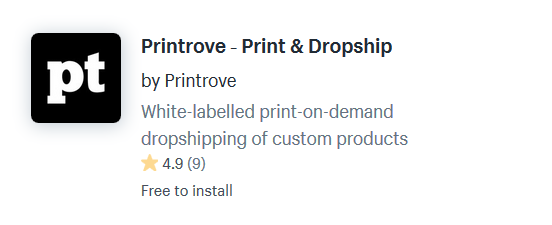 This dropshipping Shopify app makes it easy for you to sell your designs on lots of different types of products, including phone cases, mugs, t-shirts, hoodies, button badges, coasters, mouse pads, notebooks, and posts. Printrove – Print Dropship comes with a mockup generator you can use to see what your finished products will look like, it includes support for multiple shipping carriers, including FedEx, Delhivery, Bluedart, and Ekart, and it has a dashboard you can use to view the status of your orders.
Painterest: POD & DropShipping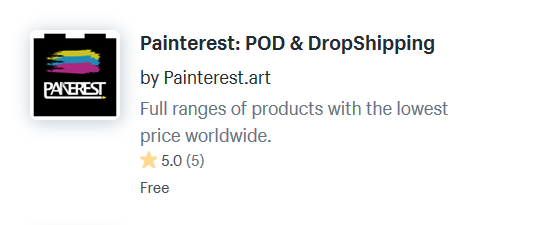 Painterest: POD & DropShipping allows you to sell a wide variety of products, including shoes, swimsuits, aprons, car seat covers, doormats, socks, t-shirts, tote bags, suitcases, and underwear, all with your custom designs. Plus, this dropshipping Shopify plugin enables you to use one account to manage multiple stores, and Painterest uses eco-friendly water-based printing ink.
Dripshipper: US Dropshipping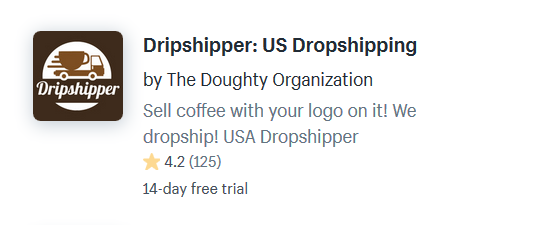 Dripshipper: US Dropshipping is perfect for people who are looking for a simple way to sell coffee online, they offer more than a dozen different coffees, and the coffee is shipped the same day it's roasted. Plus, this Shopify app allows you to customize the coffee with your company's logo, and it enables you to set your own prices. Also, while Dripshipper is based in the United States, they offer worldwide shipping, so you can sell to customers all over the globe.
PetLoverUSA: Dropshipping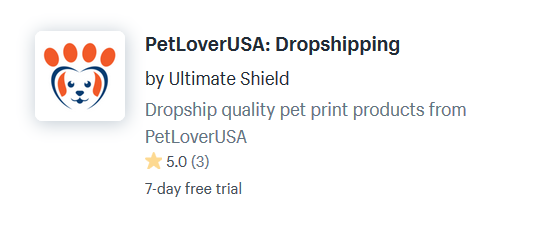 If you're looking for a hassle-free way to sell products for pet lovers, then you have to check out this dropshipping Shopify app. PetloverUSA: Dropshipping enables you to sell lots of different merchandise for people who are crazy about their cats and dogs, including t-shirts, jewelry, and mugs, and it will automatically fulfill the orders for you, making it very hassle-free.
DSers ‑AliExpress Dropshipping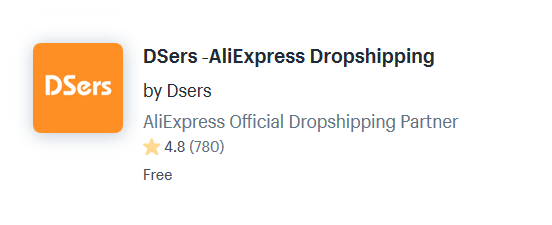 This dropshipping Shopify app is made especially for people who want to sell merchandise using AliExpress, and it allows you to create bundles and buy one get one offers, which can help increase your sales and revenue. DSers – AliExpress Dropshipping will also automatically track and sync shipping information, it enables you to earn cashback with Admitad, it lets you use one account to manage multiple Shopify stores, it will automatically notify you about price and stock changes, and more.