Can you use Squarespace to build an online store? Absolutely! Squarespace offers a simple and easy way to create an ecommerce website, making it ideal for online retailers who don't have a lot of technical experience. Plus, there are ecommerce Squarespace templates available for a variety of industries, so it can be used to sell lots of different products online and in person, including food, homewares, clothing, music, and plants, as well as subscriptions and digital content.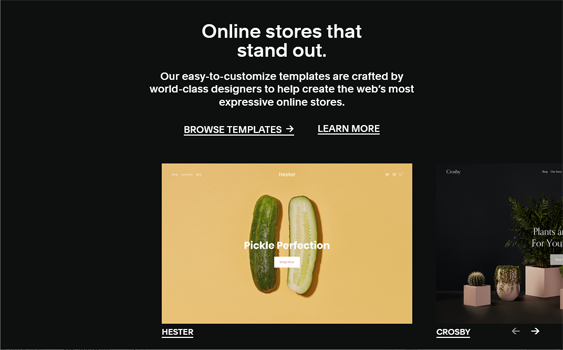 Squarespace also offers an app you can use to contact your customers, edit products, scan shipping labels, view sales data, and sync and track your inventory, which means you can use your smartphone to manage your online shop! Plus, this awesome ecommerce solution has partnered Square, so all you need to do to accept in-person payments is to create a Square account and pair a reader to your iPad or iPhone. It even gives you the ability to offer in-person discounts to your customers during checkout, and it can help you grow your mailing list by asking in-person customers to subscribe to your company's emails.
This ecommerce platform also comes with a user-friendly website builder you can use to customize your online store's content and categories, and Squarespace includes an email marketing tool — with lots of different mobile-friendly email templates — you can use to stay in touch with your customers about your latest products, blog posts, collections, and special offers.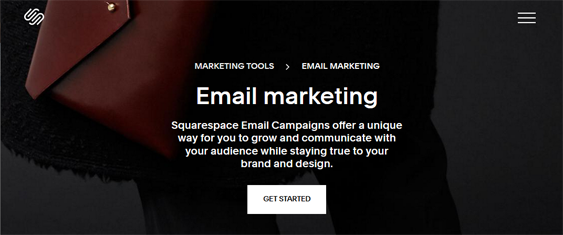 Plus, their email marketing tool has integrated analytics you can use to track conversions and open rates, so you can see the efficacy for your emails in real-time. It even allows you to automatically send welcome emails to new customers, and it gives you the ability to personalize your emails with your customers' names and import your existing email lists.
Squarespace is also SEO-friendly, which means people will be able to find your store's products via search engines. This ecommerce platform even offers an app to help you create videos about your products and company, making it the perfect way for you to connect with your customers and get them excited about your brand.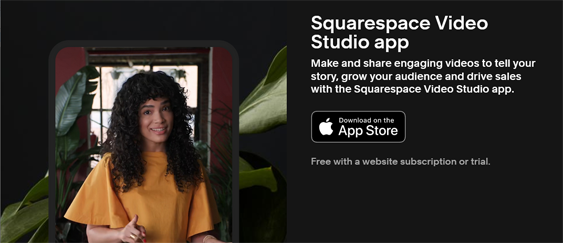 If you want customers to be able to book services via your online store, Squarespace allows your clients to schedule appointments through your ecommerce website.  Also, if you have a physical location, you can embed a map on your online store's website, making it easier for people to get directions to your brick and mortar shop.
If you need help managing your taxes, Squarespace comes with user-friendly tax tools, and it offers flexible shipping options, including real-time rates, flat rates, and weight-based rates. Plus, you can easily integrate social media channels like Instagram, Pinterest, Twitter, and Facebook into your online store, and Squarespace gives you the ability to embed Vimeo and YouTube videos and Spotify and SoundCloud music on your site. Squarespace is also compatible with multiple payment processors and shipping companies, including PayPal, Apple Pay, Stripe, USPS, FedEx, and UPS.

If Squarespace sounds like the right application for you, signup for a free trial, and then it's time to find the right template for your business. We've chosen a few of our favorite ecommerce Squarespace themes to help you choose the right theme for your online shop.
Alameda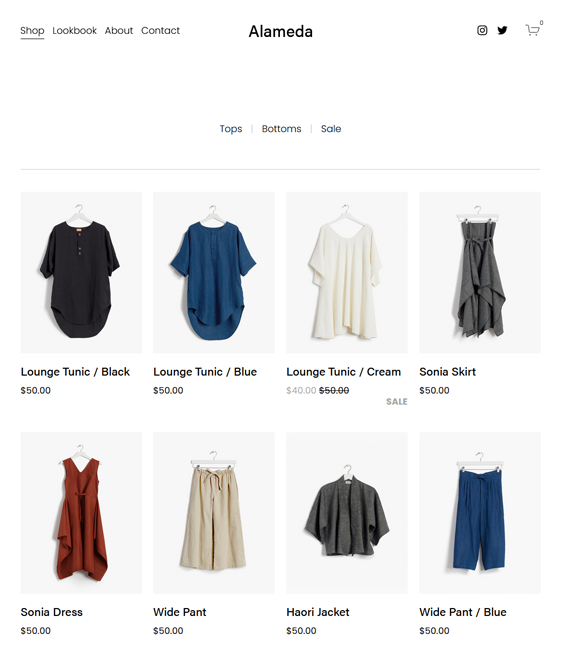 Alameda is made for fashion ecommerce websites, making it the perfect choice for online stores dedicated to selling men, women, and children's clothing. Plus, this Squarespace theme has a minimalist design, so it's great for modern brands, and it includes social media icons, a newsletter subscription form, and a lookbook page. Also, this template has a responsive design, so it's compatible with mobile devices.
Ventura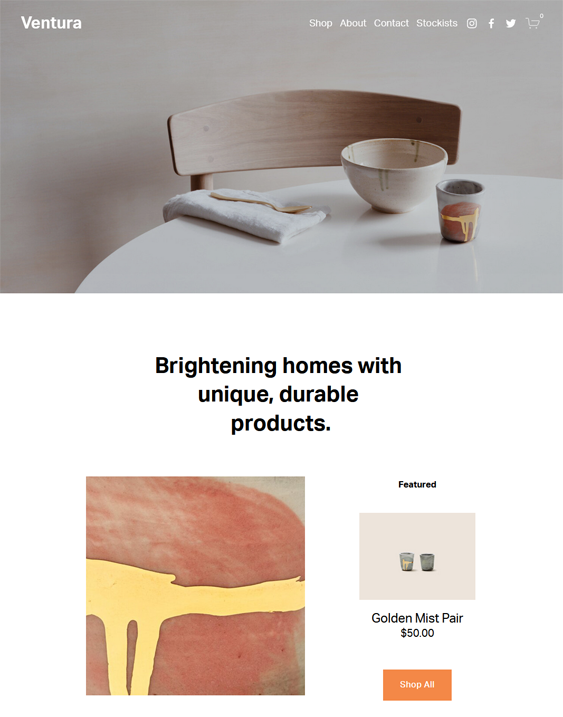 This Squarespace template is designed for online homewares stores, so it's the ideal option for selling dinnerware, pottery, bedding, pillows, and ceramics. Venture has a clean design, putting the focus on your products, not the theme. It also includes a contact page with a built-in contact form, making it easy for your customers — and potential customers — to get in touch with you.
Hester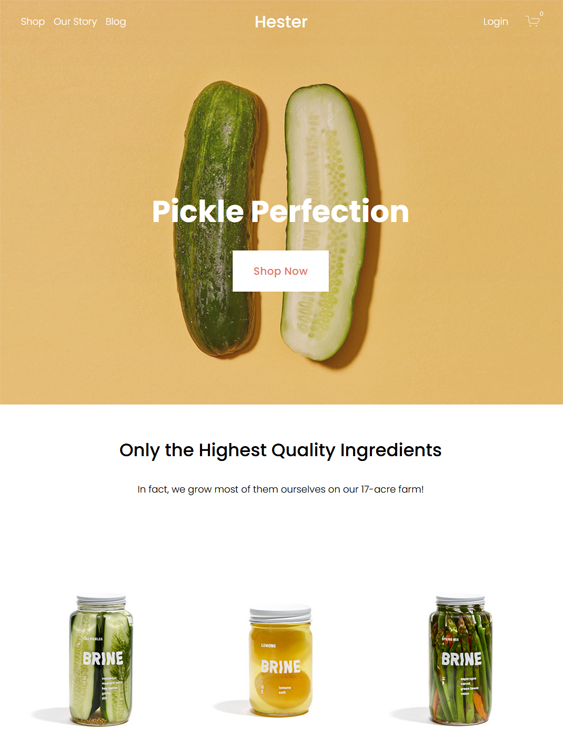 Hester is made for selling food online, and it has a flat design, giving it a cool and modern look. This responsive Squarespace theme includes social networking icons and a page template dedicated to helping you share your company's story.
Crosby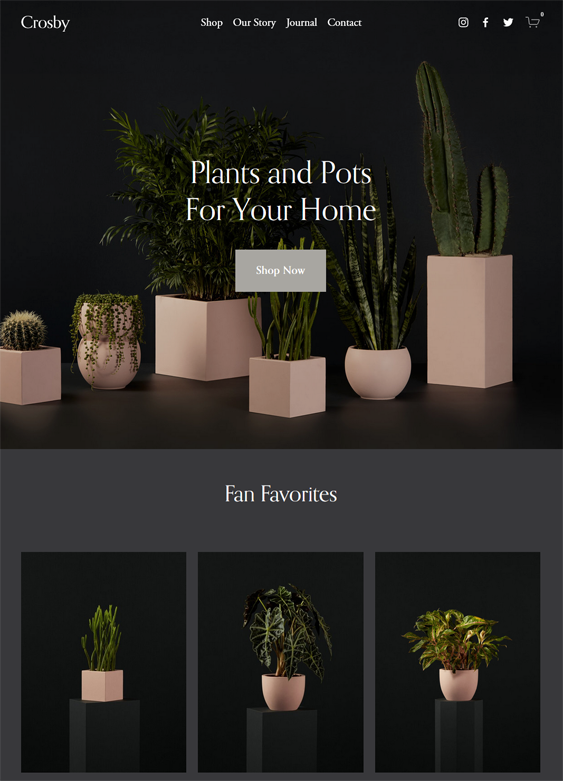 This dark Squarespace template is designed for selling plants online, so it's a great choice for nurseries, and it's mobile-friendly. Crosby also comes with social media icons, a contact form, and cross-browser compatibility.
Vandam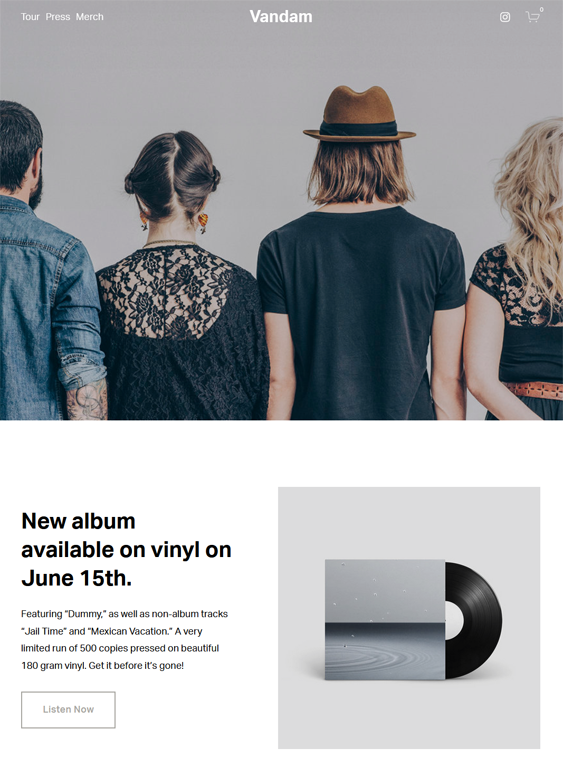 This minimal Squarespace theme is made for selling music online, making it the ideal choice for bands, DJs, and musicians. Plus, Vandam comes with sections for sharing merch, press, and tour dates.